What if we had a new medication that slashed the risk of the leading cause of death by about 50 percent? And what if that medication also helped prevent osteoporosis and dementia? That same medication is not a medication at all but rather one of our own hormones...
read more
Can the mind really exert a significant influence on your health, and how does spirituality or religiosity play a role? Does faith in and of its self confer health benefits, and if so, does it matter if you go to church? It is becoming clear that a high level of...
read more

Cholesterol is our friend. It's part of every cell membrane in the body, a good portion of brain material, precursor to our helpful steroid hormones, and involved in the repair of artery wall defects. But, cholesterol is also what makes up the plaques that clog the...
read more

Blame it on our genes — the blueprint for life that we inherit without having any say in the matter. We have been led to believe that you can't change your genes, and thus we are destined to inherit certain traits. It turns out this is not entirely true. We can't...
read more

Good fats, bad fats, trans fats, omega-3, omega-6, hydrogenated, unsaturated… it gets confusing trying to sort out which fats we are supposed to eat and which ones to avoid. With a little explanation and a little chemistry you will understand the language of fats –...
read more

Nicotinamide adenine dinucleotide, better known as NAD, is truly the "spark of life" involved in everything from cellular energy and metabolism to DNA repair and aging.  This mighty coenzyme is found in all cells and helps other enzymes catalyze over 500 different...
read more

The US Preventive Services Task Force ignited a firestorm of controversy within the medical community by announcing that the PSA (prostate specific antigen) blood test should no longer be recommended as a routine screening tool for detection of prostate cancer. ...
read more

What disease can destroy the lining of the gut without you even knowing?  What disease is present in about 1 in 133 people, yet only diagnosed in about 3% of those who have it?  Celiac disease… What is Celiac Disease? Wheat and other grains are made up mostly of...
read more

Primum non nocere or "first, do no harm" is taught to all healthcare providers, so that we might always remember that in our efforts to do something good we also risk doing something bad. Physicians, much like politicians, often feel the need to do something even when...
read more
TH-1 Dominance Natural killer and cytotoxic T-cell activity IL-2, IL-12, TNF-alpha, Interferon TH-2 Dominance B-cell activity IL-4, IL-13, IL-10 Compounds that stimulate TH-1 Astragalus Echinacea Andrographis Sambucus nigra (black elderberry) Mushrooms...
read more
Handy guide to signs and symptoms of low and high levels of nutrient and toxic metals. Nutrient and Toxic Element Levels and Symptoms Guide
read more
Please read this form entirely.  It contains information to assist you in making a decision to have a specific therapy.  Initial each paragraph if you understand it.  If you do not understand it, do not initial it and each paragraph will be discussed with you...
read more
Please read this form entirely.  It contains information to assist you in making a decision to have a specific therapy.  Initial each paragraph if you understand it.  If you do not understand it, do not initial it and each paragraph will be discussed with you...
read more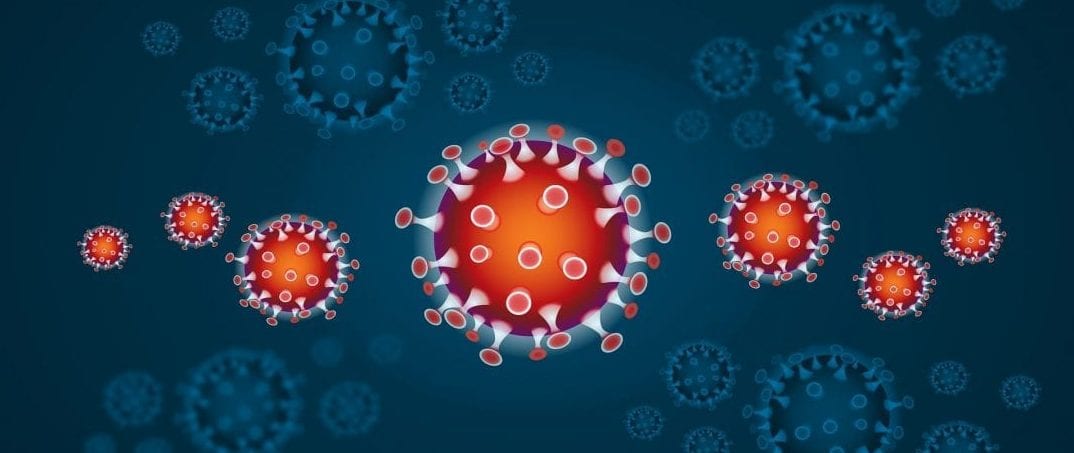 Covid19 infection presents some unique and serious challenges.  We've learned much about the details of the infection in general, why some groups are at much higher risk of death from the infection and why many people who recover from the initial illness continue with...
read more

Nitric oxide (NO) is truly a miraculous compound that you need to know about since it plays a huge role in human health.  I routinely recommend a product that increases NO, called Neo40 for help with blood pressure, artery health, and healthy aging in general - read...
read more
Histamine is a chemical created endogenously by the immune system and is present in some foods. By eliminating foods with histamine for six weeks to three months, and later reintroducing them, we can find which histamine laden foods your body can and can not tolerate....
read more

What is an adrenal crisis? An adrenal crisis is the result of an extreme physical or emotional stress that does not get the necessary steroid coverage to meet that stress. It is a potentially life-threatening medical emergency that requires management in a hospital or...
read more

Notes on diet for hemochromatosis:  The most important things to avoid:  Iron supplementation  Fortified foods with iron &/or vitamin C Vitamin C supplements Red meat, shellfish (or consume very infrequently and pair with calcium-rich foods) Alcohol  The most...
read more
The body has a marvelous system for dealing with acute stress, allowing us to meet challenges and perform at a high level both physically and mentally.  But, chronic stress, day in and day out without respite, leads to burnout and numerous health problems, especially...
read more

Mold and other biotoxins may initiate a complex reaction in the body that sets off a series of biochemical alterations called chronic inflammatory response syndrome (CIRS).  Standard reference ranges may not reflect significant alterations in these markers.  Below is...
read more

If you don't have time to exercise, then you had better make time to be sick, because so much of our health depends on getting the right amount and the right types of exercise. We all know it, but we get distracted with life, and guess what gets put off until tomorrow...
read more
Commentary and literature review by author Abdulmaged M. Traish, published Dec 2020 in the journal Androgens: Clinical Research and Therapeutics, takes issue with the position taken by the FDA against testosterone replacement therapy in men with low testosterone due...
read more
https://helminthictherapywiki.org/wiki/index.php/Helminth_providers
read more
Tests Disease (% of time positive) ANA Lupus (95%) Homogenous (diffuse) Lupus, MCTD, drug induced lupus Speckled Lupus, sjorgrens, scleroderma, polymyositis, RA, MCTD Nucleolar Scleroderma, polymyositis Centromere (peripheral) Scleroderma, CREST Drug induced Lupus...
read more

"Before you heal someone, ask him if he's willing to give up the things that made him sick." —Hippocrates Health, like so many things, does not rely on a secret key that suddenly unlocks the pathway to success. We can't have instant success, instant loyalty or trust,...
read more
Symptoms of early stage Lyme disease Lyme disease is caused by Borrelia bacteria, with the main strains being B. burgdorferi  in the USA and Europe, and Borrelia afzelii and Borrelia garinii in Europe and Asia.  According to the Centers for Disease Control and...
read more
Younger skin What skin care product can truly slow skin-aging and turn back the clock on skin health?  Only the retinoids have decades of research showing they can smooth fine lines, fade dark spots and make pores look smaller.  The only problem is that these products...
read more
SIBO Test Preparation  Courses of antifungals and antibiotics must be completed two weeks before the test. SIBO Test Preparation Diet This diet is 24-48 hours prior to your SIBO Test. During this test, stop all non-essential medications, supplements and probiotics....
read more

'In THAT direction,' the Cat said, waving its right paw round, 'lives a Hatter - and in THAT direction,' waving the other paw, 'lives a March Hare.  Visit either you like:  they're both mad.'  Thus, Lewis Carroll immortalized the term "Mad Hatter" in his 19th century...
read more
In two landmark scientific papers, Douglas Hanahan of the University of California, San Francisco and Robert Weinberg of the Massachusetts Institute of Technology described the Hallmarks of Cancer this way: Self-Sufficient Cell Division Cells are organized into...
read more

Researchers are identifying exactly which cytokines (inflammation causing chemicals) are primarily responsible for signaling the storm of inflammation that comes in the later phases of Covid19 infection, namely tumor necrosis factor alpha (TNF alpha) and interferon...
read more

There are two worlds of medicine today, the conventional disease-centered model and the patient-centered model that treats each person as a unique entity with diverse systems of genetic, biologic, social and environmental inputs. As a board certified, teaching...
read more

The novel Covid19 pandemic has created a medical maelstrom, along with great political and societal unrest.  Now that the long anticipated Covid19 vaccine has arrived I'm being asked numerous times daily about it... Is it safe?  Will it work?  Should I get it?  The...
read more

If laughter is the best medicine, then I'd like to think music is a close second.  I discovered around the age of 18 that I have an ear for playing music, which is a blessing and a curse.  I'm confessing that my love for music, specifically playing the piano, borders...
read more

How delightful to learn that laughter really is the best medicine and will perhaps add as many good years to your life as other familiar health tips.  Could it be so simple that a positive attitude reduces heart disease and stress-related hormones, improves the immune...
read more

Thanksgiving is our nation's official time for giving thanks, counting our blessings, and sharing kindness and courtesy to friends, family and even strangers. The spirit of gratitude, defined as "the quality of being thankful, or readiness to show appreciation for and...
read more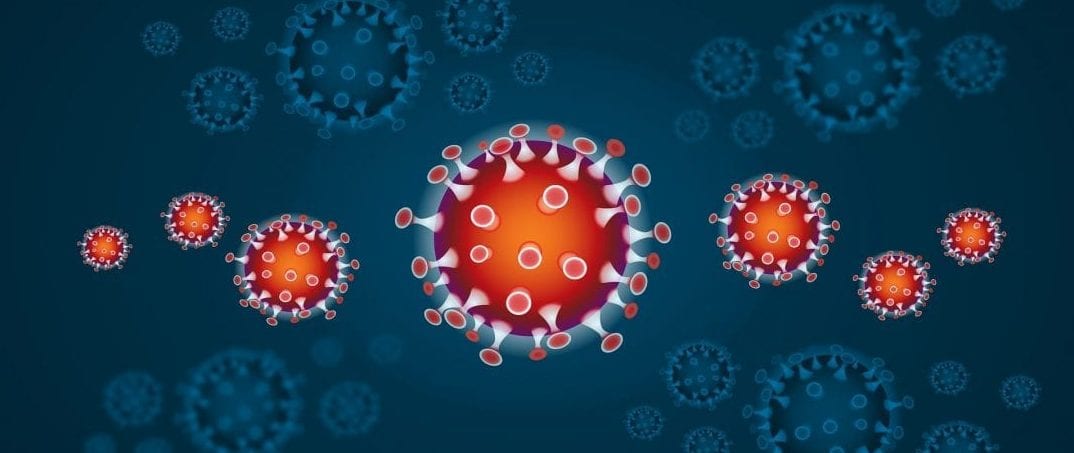 There are promising therapies to prevent and treat Covid19 infections.  Check out the following Covid19 management protocol developed by Paul Marik, MD, Professor of Medicine and Chief of Pulmonary and Critical Care Medicine at Eastern Virginia Medical School. EVMS...
read more

Gratitude is one of my favorite emotions and one of the best ways to counteract stress.  The following  article by registered nurse and mindfulness expert, Jane Bozier, caught my attention and I think it is worth a share. 10 everyday reminders Mindfulness is all about...
read more

Improve your gut health and improve your overall health.  A healthy gut, full of beneficial bacteria, is one of the most important keys to great health.  At first blush it makes little sense what a bunch of microbes and the intestine have to do with how we feel, or...
read more